The purest tattoo and PMU pigment, with your brand label.
Private Label solution, tailored to your high-quality standards
At VonBerg Pharma, we specialize in producing tattoo and PMU pigments of the utmost quality for private label brands, ensuring a safe and exceptional experience for clients and artists alike. Since 2008, our innovative pigment manufacturing process has set us apart from the competition.
Our manufacturing processes are dedicated to prioritizing health and pushing industry boundaries.
Top professional PMU and Tattoo artists choose pigments manufactured by VonBerg Pharma.
Pioneering Pigment Purification Process
Most pigments available on the market are manufactured by combining pure, pharmaceutical ingredients with colorants used in the auto, textile, construction and other, similar industries.
These types of pigments, which are full of toxic metals, pose risks to both artists and clients.
Clients trust their artist who, in turn, places the safety of their clients in your hands – the brand.
At VonBerg Pharma, we have developed a unique pigment purifying process that effectively addresses this industry-wide issue.

Our high-quality tattoo and PMU pigments are developed with your brand's reputation in mind. We produce purified pigments that do not exceed maximum permitted of heavy metals and impurities while at the same time ensuring an intense color effect and optimal skin compatibility.
First-class quality and purity
Purified of fillers and impurities, our pigments ensure the highest quality, vibrant and long-lasting tattoos.
Safe for all skin types
Our pigments are produced with medical standards in mind, which reduces the risk of allergic reaction, making them safe for use on all skin types.
Intense color effect
Our purified tattoo inks contain highly concentrated pigments, allowing artists to achieve impressive color intensity. As a result, tattoos are both vivid in color and durable.
Easily injected into the skin
Our pigments have an easy-to-inject texture due to the high-quality raw materials we use, our purification process and expert formula.
Increased longevity
Purified industrial pigments contribute to producing longer-lasting tattoos that fade less over time. Because they contain fewer impurities and fillers, our pigments reside in the skin longer and remain vibrant.
Improved healing process
As purified tattoo inks contain fewer ingredients that may cause irritation, the healing process after tattooing is both faster and the risk of complications, such as infection or scarring, is significantly reduced.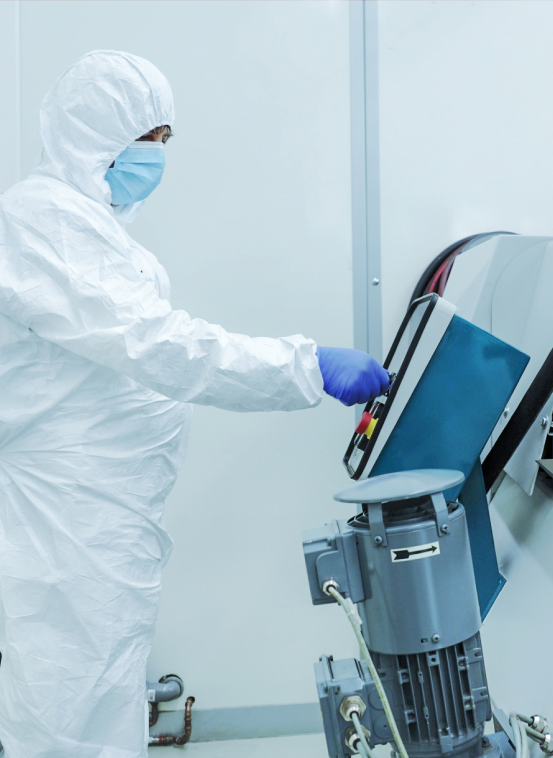 Meed the highest — regulations
At VonBerg Pharma, we are committed to manufacturing premium pigments. Our internal Regulatory Affairs Team works tirelessly to ensure we meet the highest of standards and REACH compliance.
The standard of due diligence that we apply allows you to distribute our pigments with confidence and integrity under your brand name.
To maximize this, we go beyond regulations to include:
an innovative approach to and validation of the use of raw materials
transparent labeling
complete files with all the necessary technological and toxicological information
open lines of communication with regulatory bodies, ensuring we are the first to verify applications for permits/certification.  
Elevate your brand with pigments manufactured by VonBerg Pharma and experience the difference that unparalleled pigment purity offers.